Looking for more things to do this week? Check out the latest on Gambit's calendar at calendar.gambitweekly.com.
Karl Denson's Little Universe
Saxophonist Karl Denson celebrates the 25th anniversary of his Tiny Universe project. The band is in New Orleans this week celebrating and preparing for their Winter Tour. The jazz-funk group will have an intimate show at Chickie Wah Wah on Wednesday, January 11 and his Thursday, January 12, at 9 p.m., with a late-night set by DJ Jubilee after Thursday's performance. Tickets are $45 in advance and $55 on the day at chickiewahwah.com.
James McMurtry
Folk-rock and Americana singer-songwriter James McMurtry returns to New Orleans with a full band for a show at Chicky Wah Wah. He released his studio album, The Horses and the Hounds, last year. In 2013 and 2014 he worked with CC Adcock to record the popular album Complex Game here, so he's no stranger to the local sound. Austin's fellow songwriter, Betty Soo, opens at 8pm on Friday, January 13th. Tickets are $20 or $27 in advance. On the day of the show, from chickiewahwah.com.
Danny Barker birthday tribute
Guitarist Detroit Brooks leads a tribute to legendary jazz guitarist and banjo player Danny Barker. Dr. Michael White, Gregg Stafford, Steve Pistorious and others are participating. Thursday, January 12, 8pm and 10pm at Snug Harbor. Tickets are $30 for him at snugjazz.com.
"A funny thing that happened on the way to the forum."
In a musical farce starring Ricky Graham and Gary Rucker, a scheming Roman slave unites the courtesan Philia with his master's hero and tries to bargain for freedom. Friday, January 13 and he will perform on Saturday, January 14 at 7:30 pm and Sunday, January 15 at 2:00 pm at the Rivertown Theaters for the Performing Arts. The show runs from January 20-22 and 26-29. Tickets are $38-$52 at rivertowntheaters.com.
John Craigie
Los Angeles singer-songwriter John Craigie is known for his gentle voice, storytelling songs, and humor. Last year, he released the album Mermaid Salt. Anna Moss opens at the Toulouse Theater on Wednesday, January 11th at 7:30 pm. Tickets are $18 via toulousetheatre.com.
"Jesus Christ Superstar"
Andrew Lloyd Webber's rock opera 'Jesus Christ Superstar' follows the final weeks of Jesus' life through the eyes of Judas. The mega-hit is currently on his 50th anniversary tour and will play at the Saenger Theater from Tuesday, January 10th through his Sunday, January 15th. Showtimes vary. Tickets are at saengernola.com and he starts at $35.
Progression music series
A weekly progression music series featuring contemporary cross-genre musicians and bands at Chickie Wah Wah. His six-week set of Tuesday night shows kicks off his January 10th with the Matt Booth Quintet and Rex Gregory Contemporary Music Ensemble. Sasha Masakowski (who originally created and curated the series) will perform avant-garde punk with her band Primpce on Jan. 17 as her experimental synthpop project Tra$h Magnolia. Also on January 24th, Zarya Sims has a Raph & The Rotation show with her Collective. A special collaboration with the Instigation Festival on January 31st. Basher, Dominic Minix and Papa Mali (Feb. 7). Concerts begin at 8:00 pm, and admission is $10-$20, variable. For more information, visit facebook.com/progressionmusicseries.
Yusa Cuban Jazz Quintet
Cuban musician Yusa will lead a quintet on Friday, January 13 at 8:00 PM at the George and Joyce Wayne Jazz & Heritage Center. The concert will feature Alexei Marty on January 14th, Courtney Bryan on January 20th, Joe Dyson on January 21st, Kalia Renly on January 27th, and his January Jazz & Heritage Concert featuring Farmroots. This is the first concert of the series. 28. Tickets are $10 via eventbrite.com.
Chris Distefano
Comedian Chris Distefano has been performing stand-up for more than a decade, but in the last few years he's enjoyed growing popularity, airing hour-long specials on Comedy Central and Netflix, and selling out shows at New York's Beacon and Gramercy Theaters. continues. He'll be stopping by New Orleans for his performance at the Civic Theater on Thursday, January 12 at 7 p.m. Tickets are $44 for him at civicnola.com.
baby girl lord
Lord Babygirl, a DIY pop singer-songwriter, hops around New Orleans on tour with local indie dream pop band Leah Rosa at Rabbit Hall on Friday, January 13 at 9pm. Tickets are $10 for him via rabbitholenola.com.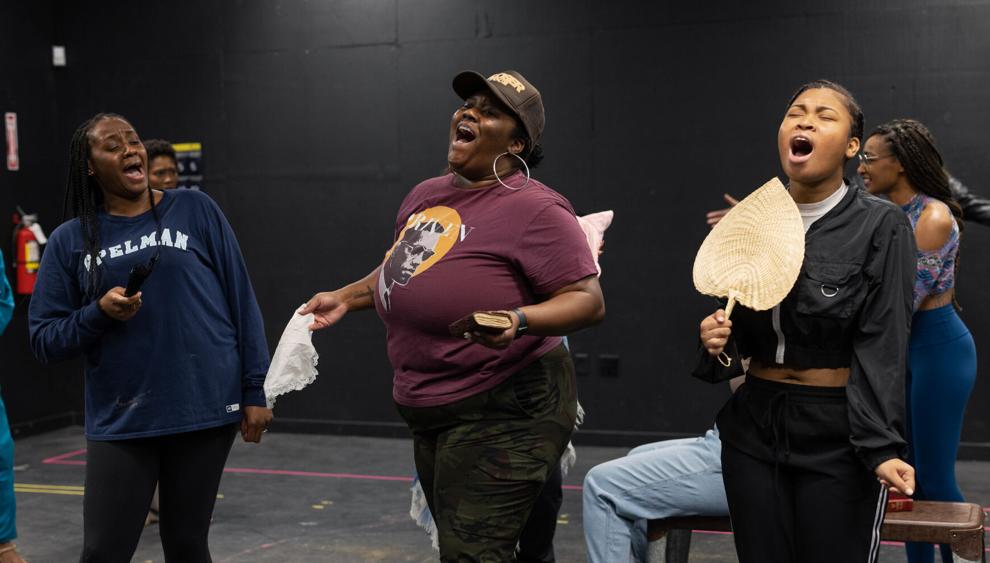 The show has been a career-changing experience in many ways for Donald Jones Jr., and he's looking to share it with his local cast and audience.
Lake Mesquija
New Orleans vocalist Meschiya Lake will perform on the balcony of the New Orleans Jazz Museum on Tuesday, January 10 at 5pm. Audiences can watch the free concert from the lower courtyard or online at facebook.com/nolajazzmuseum.
angry fig
Even if you miss out on tickets to the sold-out Radiator reunion show this weekend, guitarists Dave Malone and Camille Bauduin, bassist Reggie Scanlan, organist Mikey Burkhart, drummer Eddie and New Orleans' You can catch it as supergroup, The Figs of Russ Christmas and percussionist Michael Skinks. The group will perform at He Tipitina's on Sunday, January 15th at 9pm. Tickets are $25 via tipitinas.com.
"Henry IV, Part 1"
The New Orleans Shakespeare Festival in Tulane features a summer production of Henry IV, Part 1. Henry IV fights to keep his throne, and his son Prince Hal enjoys a spree with Falstaff in a London saloon. Friday, January 13, at 7:30 p.m. at Dixon Hall, Tulane University. Tickets are $25 via neworleansshakespeare.org.
Louis Michaud
Cajun musician Louis Michot's solo residency at Maple Leaf continues on Saturday, January 14th at 8pm. Tickets are $15 in advance and $20 on the day at mapleleafbar.com.
---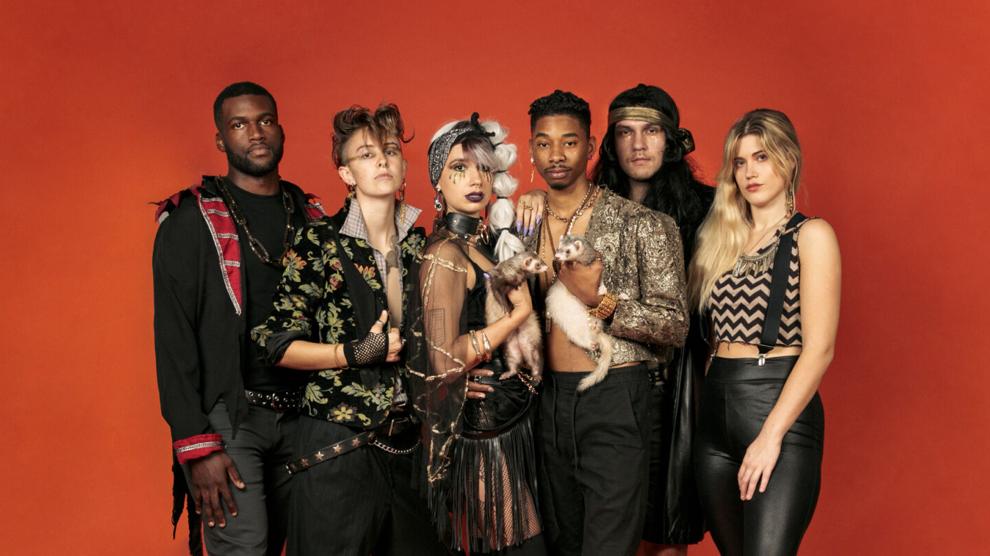 Dance skating, succubus and eternal love!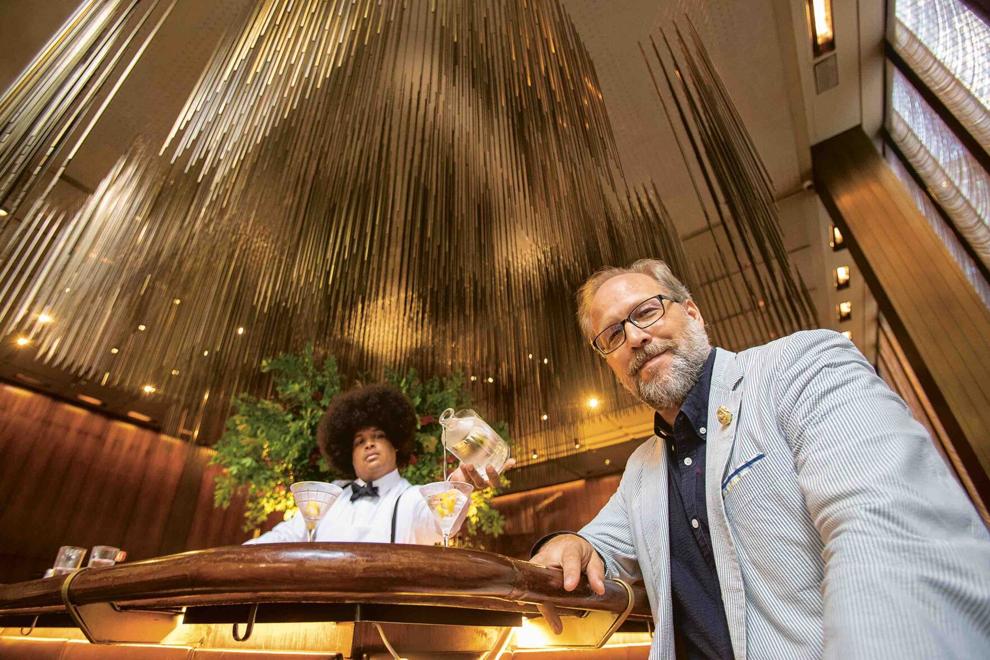 Robert Simonson explores his new book on modern classic cocktails and discusses the unexpected surprises he finds along the way.