Social media continues to celebrate Greta Thunberg on her birthday, days after she went viral for beating Andrew Tate in a war of words.
A barbed exchange between Thunberg and Tate began with the former kickboxer bragging about his petrol-hungry car and ended with him being detained by Romanian authorities.
During the exchange, two of Thunberg's tweets went viral and entered the top 10 most-liked tweets of all time.
Well, on January 3, 2022, Swedish environmentalist and campaigner Thunberg turned 20 years old.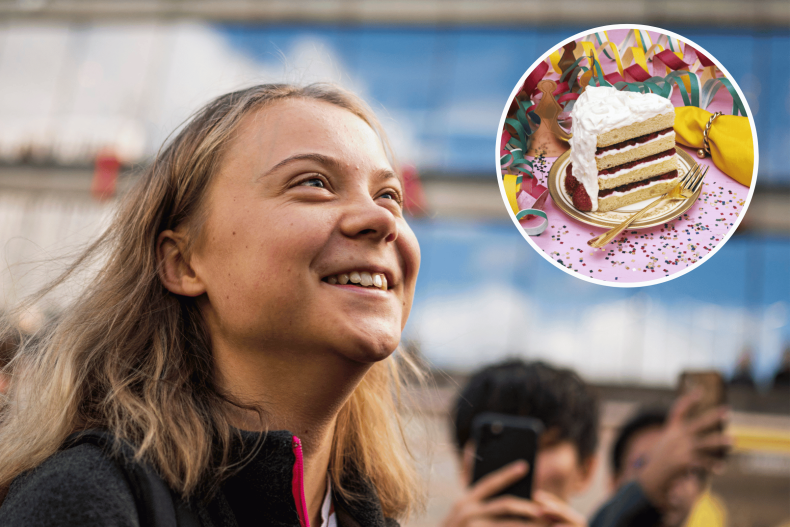 Social media users haven't forgotten how recent victories felt when they messaged Thunberg.
"Happy Birthday Andrew Tate Ender," @Iluviademiches wrote, including a short meme video.
Another self-proclaimed environmental advocate @imkevinjpatel posted a selfie with Thunberg to celebrate her birthday. "When we make a difference and fight for what we believe in, time flies by. Welcome!" he wrote.
"Happy birthday Greta Thunberg," wrote @veganeJule, adding, "I look forward to what you have to say this year."
While Thunberg celebrated her birthday, another young celebrity celebrated on the same day.
"Greta Thunberg and Kyle Rittenhouse share the same birthday: January 3, 2003," self-proclaimed Gen Z activist Jack Cocchiarella shared his take on Twitter. "I think the world has a way of balancing things out," he wrote.
Non-profits such as PETA and brands such as Preen have also sent birthday messages to world-famous activists.
Despite years of fame for her speeches and actions, Thunberg is riding a new wave of popularity after her recent verbal spar with Tate. It happened after he tagged her in a tweet and boasted that all 33 of his cars have "massive emissions."
Her response garnered 3.9 million likes.
"Yes please, email smalldickenergy@getalife.com," Thunberg wrote. This set social media on fire and the story gets more complicated from here.
Tate sneered at Thunberg's famous speech and replied with a simple "Oh my God." He then recorded a lengthy video reply and was handed two pizza boxes that he claimed would not be recycled.
The pizza box clearly displays the brand name "Jerry's Pizza" on the side, a chain of pizza restaurants based in Bucharest, Romania.
It was initially suggested that confirmation that Tate was in Romania helped the arrest, but Romanian authorities have recently confirmed that this is not the case.
Andrew and his brother Tristan Tate were detained in Romania, reportedly in connection with a human trafficking investigation. Prosecutors asked the judge to approve a 30-day extension of his arrest warrant.
After news of Tate's arrest broke, Thunberg tweeted again, this time garnering 3.5 million likes for her deadpan delivery.
On December 30, 2022, Thunberg said, "This is what happens when you don't recycle pizza boxes.